Industree Group is offering a special discount on your next fit test program!
In line with AS/NZS 1715:2009, a respirator fit test assessment should be conducted prior to first use when a new brand or model of respiratory protection equipment is made available. This testing should be completed annually at a minimum in conjunction with a respiratory protection program and following any change in the facial characteristics of the wearer.
Regular fit testing of tight-fitting respiratory protection equipment should be incorporated into all workplace respirator protection programs. Fit testing ensures a complete seal between the respirator and the user's face. There are many different face profiles, so proper mask selection is critical.
Sourcing the best-fitting respirator will provide the best level of protection. It helps minimise the number of different mask styles and brands to ensure you have a suitable mask for everyone in your workplace. This is particularly important when implementing a respirator protection and fit test program.
You may be eligible for our TRIDENT® subsidised respirator fit test program!*
Get started in 3 easy steps
Fill in our quick form

Relax while we will align you with an approved fit tester

You're on your way to commencing your fit test program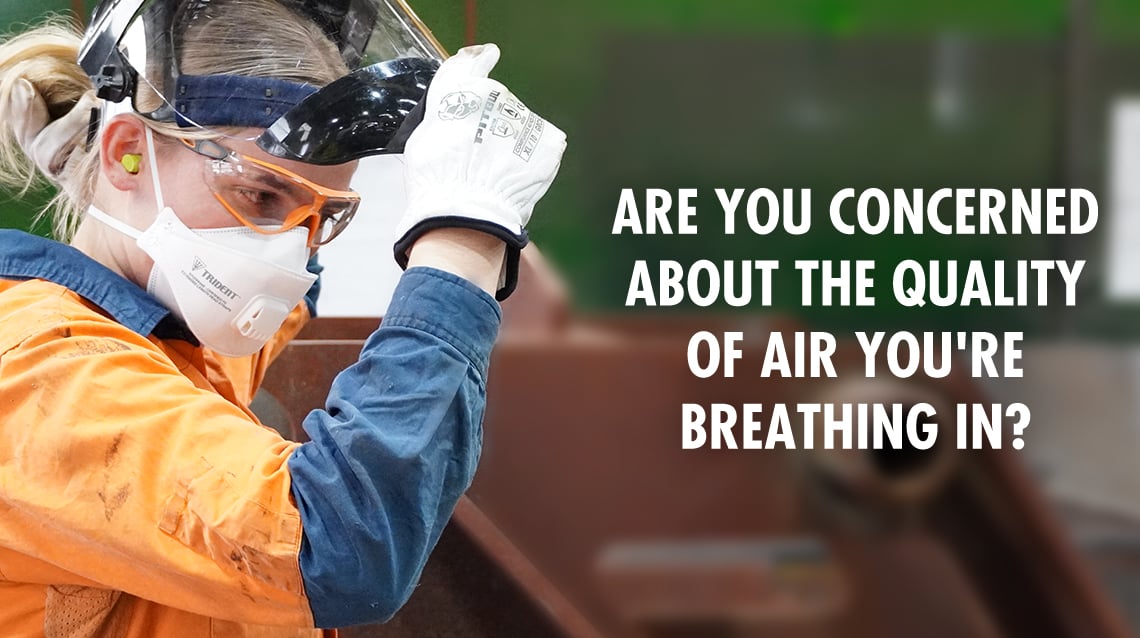 "During start up at Eastern Tunnelling Package, Industree Group were able to provide masks and support our team members in completing their fit testing.

They worked with our pre-employment provider to integrate this service, making the onboarding process more efficient.

The Trident Masks provided an excellent fit for our diverse workforce."
— Michael Attard, Eastern Tunnelling Package
"At Gamuda, the health and safety of our people is paramount, and therefore it's important we offer market leading protective equipment. Assisting Gamuda with fit testing the TRIDENT® P2 respirators has ensured that employees are safe while working in conditions exposed to silica, asbestos, and dust."
— Ben Kirkbride, Head of HSQ, Gamuda Australia
Click Here to read more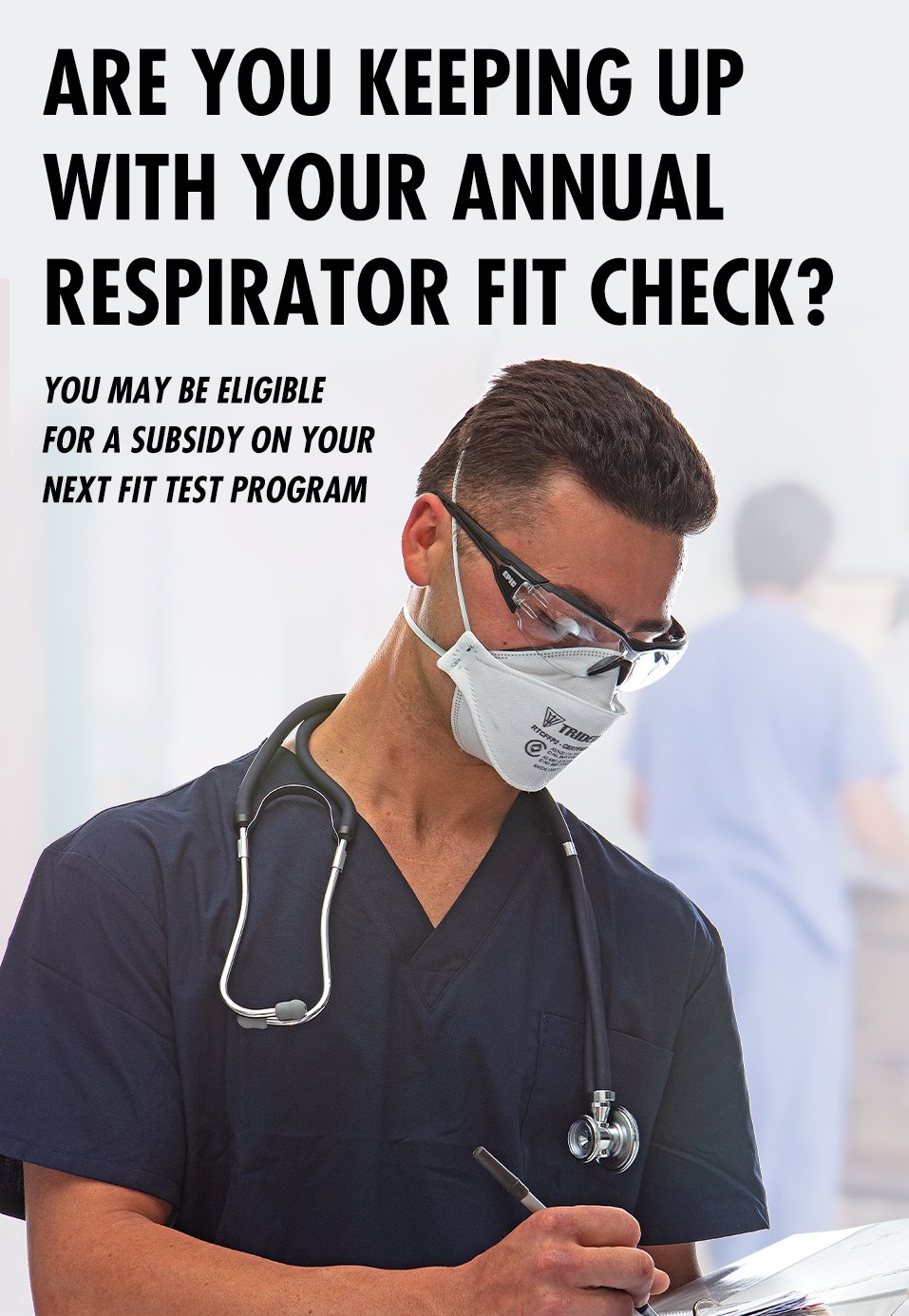 Fill out the form below to see if you qualify for our TRIDENT® subsidised fit test program.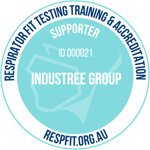 In a recent independent research study conducted on 500 participants, the TRIDENT® RTCFFP2 respirator scored an overall pass rate of 99.2% and a very high first-time pass rate of 92.6%.
Click Here for the full research study.
---
*Terms & Conditions
These terms and conditions (the "Terms") outline the rules, guidelines and obligations for participating in Industree Group's Respirator Fit Testing Subsidisation Program ("Program"). By applying for and participating in this Program, applicants and participants agree to comply with these terms and conditions.
Eligibility: The Program is open to organisations and Australian businesses registered with an ABN. The Program excludes current contract clients, Government employees, Government agencies and Government departments.
Application Process: Applicants must complete and submit the official application form via Industree Group's website – (https://industree-23486412.hs-sites.com/campaign-landing). The application form must include accurate and up-to-date information regarding the organisation, location, and an estimate of the number of individuals requiring respirator fit testing.
Subsidisation: Approved applicants will receive a subsidy for a portion of the respirator fit testing costs. The amount of subsidy is determined by the number of fit tests being carried out and RTCFFP2 TRIDENT® P2 respirators purchased and is detailed in Schedule 1. The subsidy will be provided in the form of a reimbursement or direct payment, as determined by the program organisers to Industree Group approved fit testers. The subsidy will be reconciled and paid monthly upon satisfactory presentation of the documentation required for the duration of the Program.
Reporting and Documentation: Approved Fit Testers must provide documentation and proof of completing the respirator fit testing for eligible individuals. Documentation may include receipts, invoices, test results, or other forms of verification as required by Industree Group. Failure to provide accurate or satisfactory documentation within the specified timeframe may result in the forfeiture of the subsidy.
Proper Use of Subsidies: The subsidy provided under the Program is designed to be used solely for the purpose of reimbursing a portion of the costs associated with respirator fit testing.
Program Modifications: Industree Group reserve the right to modify, suspend, or terminate the Program at any time. Any modifications to the Program will be communicated via Industree Group's website and via email to registered participants.
Compliance with Laws and Regulations: Applicants and participants in the Program must comply with all applicable laws, regulations, standards, and guidelines related to respirator fit testing and cost subsidies. Any non-compliance may result in exclusion from the Program.
Data Protection & Privacy: The Program organisers will handle personal and organisational information in accordance with applicable data protection and privacy laws, regulations and legislation. By participating in the Program, applicants and participants consent to the collection, storage, and use of their information for the purpose of the Program administration.
Liability: The program organisers are not liable for any damages, losses, or injuries arising from participation in the Program. Participants are responsible for ensuring the safety and compliance of their respirator fit testing activities.
The Promoter is not responsible for any tax implications arising from subsidy payments. Applicants should seek independent financial advice. The subsidy payments will be applicable to GST and calculated net of GST and then have 10% GST applied.
Entire Agreement: These Terms constitute the entire agreement between the program organisers and the participants and supersede any prior agreements or understandings relating to the Program, whether written or oral.
These Terms and Conditions do not limit, exclude, or alter any consumer rights granted by any legislation, including the Competition and Consumer Act 2010 (Cth).
The Promoter along with the participating agencies and companies involved in this Program, shall not be held liable (including in cases of negligence) for any incurred losses (including losses of an indirect, special, or consequential nature, as well as loss of profits), expenses, damages, personal injuries, illnesses, or deaths arising in relation to this Program, except for any liability that cannot be excluded by statute (in such cases, liability is limited to the maximum extent permitted by law).
If any dispute arises between an entrant of the Program and the Promoter concerning the conduct of this Program, the Promoter will take reasonable steps to consider the entrant's point of view, considering any facts or evidence the entrant puts forward, and to respond to it fairly within a reasonable time. In all other respects, the Promoter's decision is final, and no correspondence will be entered into.
Applicable Jurisdiction: The Program will be governed by the laws of NSW.
The "Promoter" of the Program is Industree Group Pty Ltd ABN 83 124 894 033 of 3 Blade Close, Berkeley Vale, NSW 2261.
By participating in the Respirator Fit Testing Subsidisation Program, the participants acknowledge and agree to these Terms and Conditions.

Schedule 1 - Subsidy
TRIDENT P2 Level 3 Disposable Respirator
| | | |
| --- | --- | --- |
| Number of fit tests conducted | Minimum order of masks per fit test | Contribution provided per test |
| 4-10 | 3 Boxes | $5 |
| 11-23 | 3 Boxes | $7 |
| 24-49 | 3 Boxes | $9 |
| 50+ | 3 Boxes | $11 |
TRIDENT P2 Valved Disposable Respirator
| | | |
| --- | --- | --- |
| Number of fit tests conducted | Minimum order of masks per fit test | Contribution provided per test |
| 4-10 | 3 Boxes | $10 |
| 11-23 | 3 Boxes | $15 |
| 24-49 | 3 Boxes | $20 |
| 50+ | 3 Boxes | $25 |